Greetings traveller,
This is going to be my first post of many "Random" ones.
I am going to make you part of my life…in a way – so I hope you like this lazy purple world place and just be free and let yourself smile! 🙂
---
While sitting 8 hours a day in the same chair and trying to think of thinks do to when there is simply no work – I think of going out of town and just running away wild and free into a green field of flowers: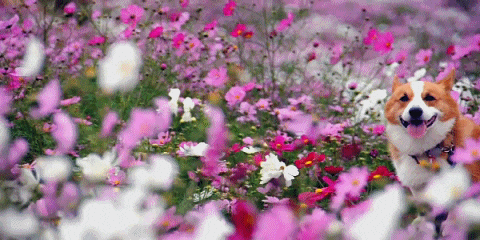 Well, who can me miserable in a field of joy…
So, there is a lot of new things in my life – but I will tell them to you one at a time – don't want to overwhelm you… These days I am mostly thinking about all the things I do have to appreciate more and future projects I want to work on, some home decor ideas are floating into my mind on daily basis and also ways to maybe make more money and travel around.
Well really thinking about going to purchase the below stuff – let me know if you like links for them:
 Gorgeous looking Steampunk necklace
Adorable Hook Stand for my kitchen – really need one at the moment and I have no way of drealing into my already setup kitchen.
Amazing Packman dress – definitely not looking like a costume, so that's a plus.
The most adorable paper bookmarks that I have seen – my books are going to love them.
***
Also, this arrived today – cute headband that I think I will wrap around my hair when I make it into a bun – that happens a lot:
---
Well, cya in another random post in which I have no idea what I going to talk to you about – but let's see!